Husacina Zelený Dvor (Goose Green Farm) is a restaurant with a unique gourmand experience.
Roast goose with potato pancakes and delicious goose liver leave all customers with unforgettable memories throughout the year. Excellent wines from the famous Little Carpathian region refresh your palette whilst underlining the bouquet of flavors.
This unique experience can make a wonderful finish to your important anniversaries, family parties, gatherings with friends, and business meetings or negotiations.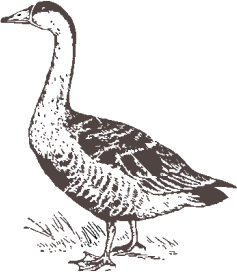 Enjoy the experience in this cozy restaurant of the Pluhar family. The tradition of crunchy goose served under the green vineyard was established by Mrs. Pluhar´s mother over 50 years ago, and the family tradition has been preserved by her daughters.
Private and secure car park for 25 cars
Disabled access
The restaurant has capacity for 8+20+16+45 persons